What girl doesn't like getting packages in the mail?
I came home tonight to a box from my parents packed FULL of awesome stuff.  They were in Bangladesh visiting family recently, and opportunist greedy girl that I am, I sent them off with a wish list of stuff to keep an eye out for.  I didn't think they'd actually get most of the things on it!  And there's more to be sent later!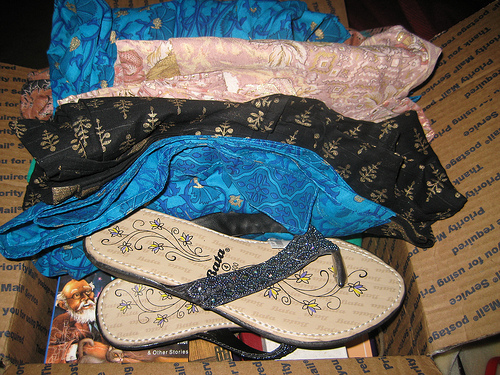 There's all the goodies ready to be unpacked and "oohed" and "ahhed" over.   You can see some clothes already bursting out of the box.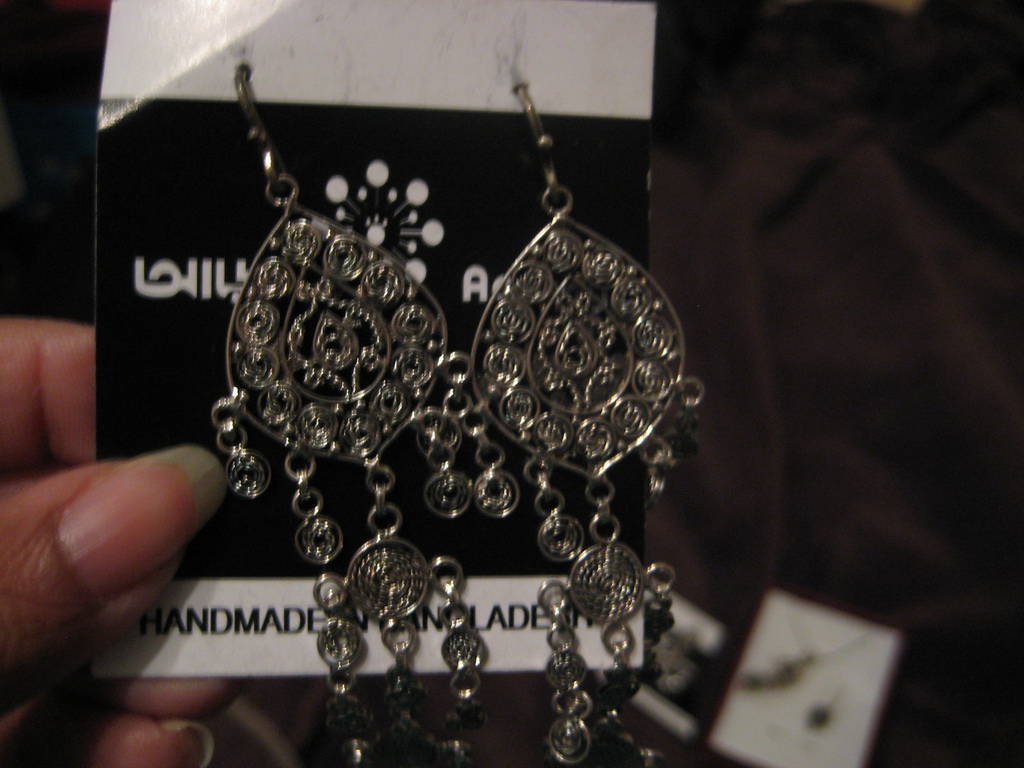 Some earrings.  I got a couple more pairs in addition to this.  Aarong is one of my favorite places to shop in Bangladesh for a few reasons — 1) no haggling, since my American-accented Bangla gives me away right away 2) CUTE stuff for the house 3) fun jewelry, and 4) it's all for a good cause — it's a fair trade organization and helps to support disadvantaged women, among other things.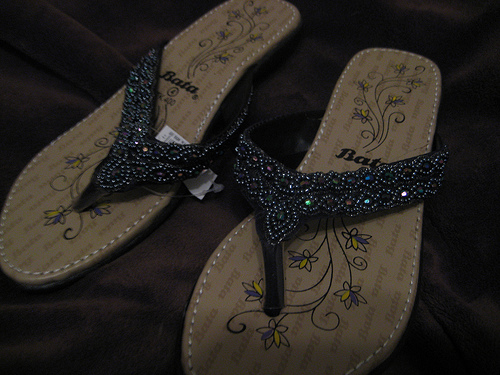 Yay for cute sandals!  I love Bata sandals, they are SO comfy.  Can't wait to wear these when it's warmer.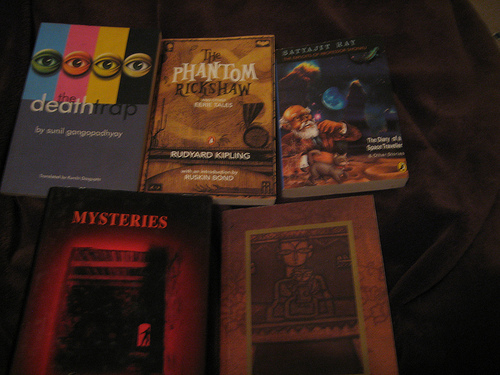 My parents and relatives did not disappoint me when it came to books.  We are a book-loving family.  And as you can see we like our mysteries and suspense stories!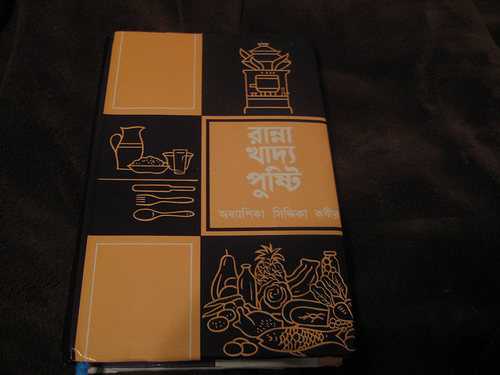 This is a famous Bangla cookbook by Siddiqua Kabir.  It's like the Bangla equivalent of "The Joy of Cooking."  I can't read much Bangla, but I'm hoping to learn with this cookbook.  I already have a shorter English version of this, but I wanted the original.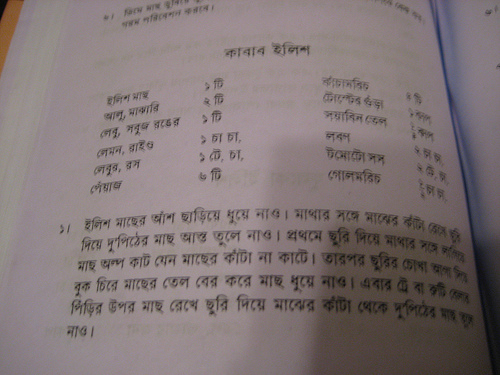 My limited Bangla skills — I know this is a recipe for some kind of kabab.   That's as far as I got.  Any Bangla-literate readers want to help me out?  🙂  Mom??
I'm a lucky girl — thank you, Mom and Dad!  😀