If you're like me and like your chicken salad sans fruit and nuts, then you'll love this!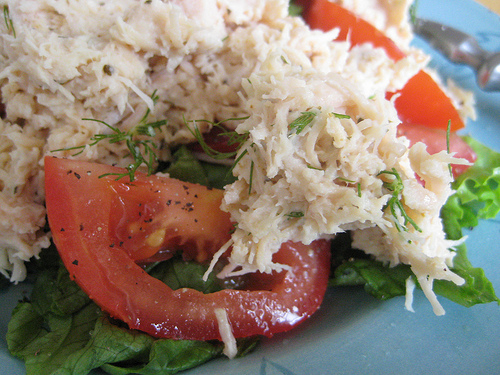 Dill-icious Chicken Salad
1 can chunk boneless chicken breast, drained
mayonnaise or mustard (I used garlic & herb mayo)
fresh dill, chopped (I used 1 sprig)
salt and pepper to taste
Mix all ingredients to taste. Â Use in sandwiches or over salad.