Our girls getaway weekend a couple weeks ago was a success!  Plenty of quality girl time, lots of fun and adventure, and lots of eating.
Saturday was our designated "lazy" day, which we really needed after 2 straight days of amusement park fun.  We slept in, had a huge brunch, lay out by the pool for a bit (and in case you're wondering, brown girls get tan very fast!), and then had quiet lazy time inside in the air conditioning.  Once we were all rested up, we decided to go out for a fun dinner.
We were staying near Disney, so we decided to hit up Downtown Disney for some food and entertainment.  After some menu perusing, it looked like Paradiso 37 was going to be our choice.
It was still muggy when we sat down to eat, so we decided to start off with something to drink.  The white sangrias looked good, so we each ordered one.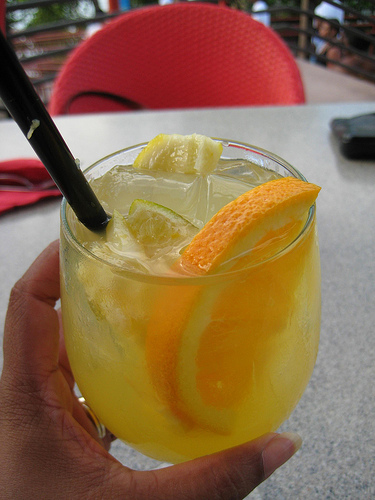 And then the food! I made everybody take a pic of their food. 🙂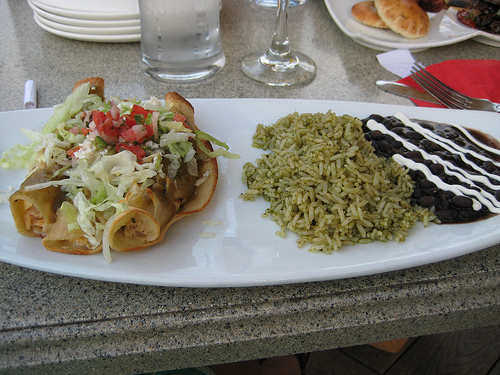 One friend ordered green mole chicken enchiladas.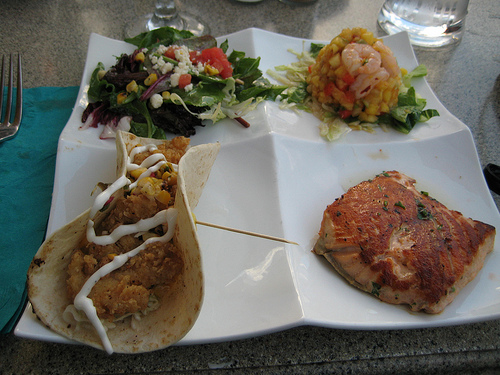 The other ordered the "From the Sea" combo, which had salmon, fish tacos, shrimp ceviche, and salad.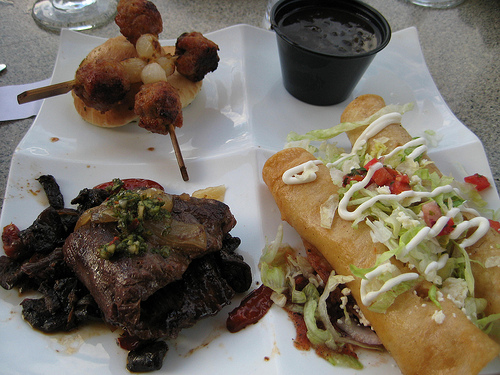 I ordered the "From the Land" combo, which had chorizo bites, chicken flautas, and Argentinian skirt steak with chimmichuri.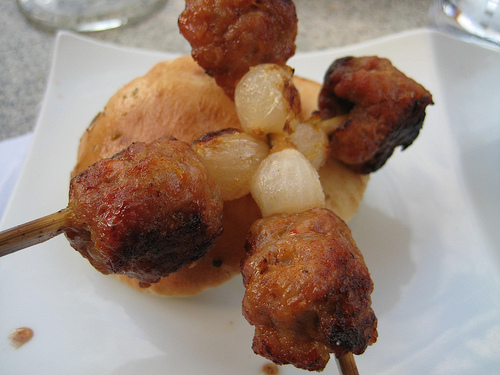 These chorizo bites were perfectly savory and went so well with the mini pitas. I could have easily made a meal of these.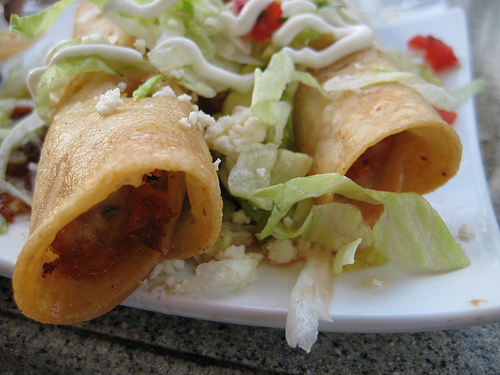 The chicken flautas were crispy on the outside and flavorful on the inside.  They were served on top of a green salad.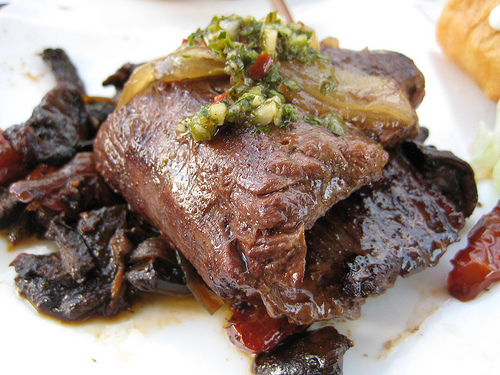 The skirt steak was fork-tender and oh so tasty!  It came with caramelized onions and mushrooms to round it out.
The food was so good that we didn't have room for dessert.
Would I come back? Most definitely — there was way too much to choose from on the menu!