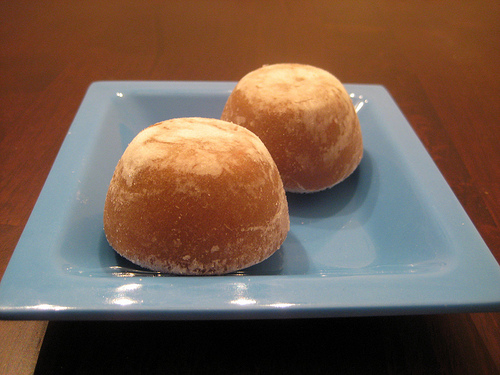 Don't those look like wee little mountains?
Actually, they look like those Goomba-thingies from the Super Mario games, but they're cute either way.
But they are actually chocolate mochi ice creams.  I've seen these at Trader Joe's before and have been curious about them.  When I saw them in the frozen section of the Cobb International Farmer's Market this past Saturday I got suckered in.
I've never had actual mochi, but I know it's made out of a sticky rice paste.  Use it to coat chocolate ice cream and I'll definitely give it a try.
You definitely get a rice-y taste when you first bite in, but not in a bad way.  It's soft, like a fondant coating.  And then it gives way to the ice cream and your taste-buds are happy.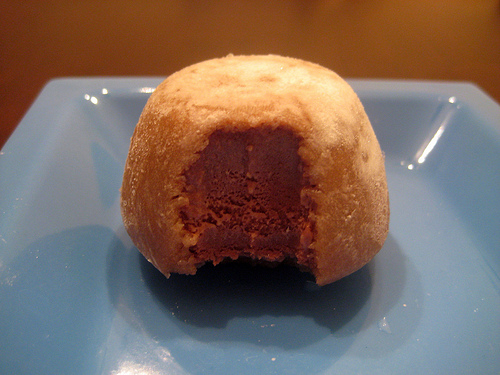 And then your tummy is happy.