Round 1 of tax season is over!  Round 2 starts in August for the fall extension deadlines, so I have a few months of normalcy to enjoy.
I took today off for some much-needed rest, so I plan to do a whole lot of nothing.
Can I say how much I've missed you guys?   It felt weird not blogging, but I'm glad I took a break, since I was so exhausted from the last few weeks of work.
Take a look at the fortune I got at last night's dinner: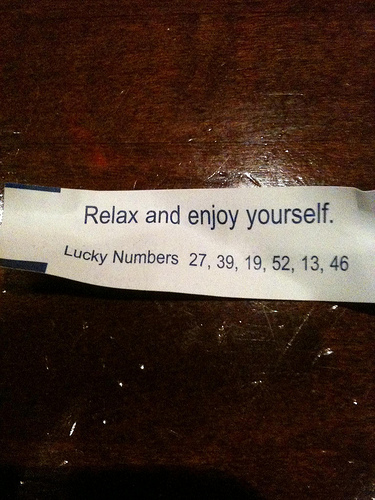 Is that perfect or what?  😀
So other than work, work, work, what else has been going on here?
Well, we have one of these now: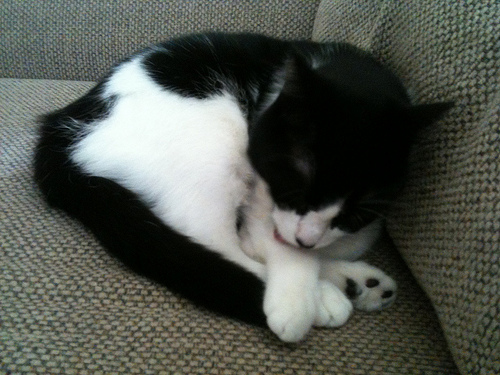 Meet Chloe.  🙂
She is sort of a hand-me-down kitty, having come to us from my sister, who got her from a friend.  Mr. Spice and I had been talking about possibly getting a cat, and it turned out that my sister couldn't keep her, so we decided to take her in. She had quite the adventure flying down from DC with Chloe, but it all worked out and she's settling in pretty well.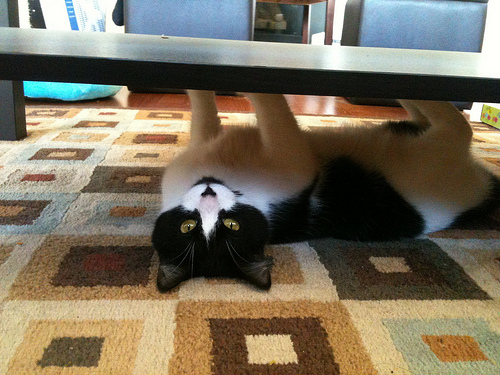 This is one of her favorite spots, hiding under the coffee table.  And for some reason she loves being upside down.
And I apologize in advance, but I will be posting lots and lots of pics of our new fur-baby!  😀
Here she is in another favorite spot: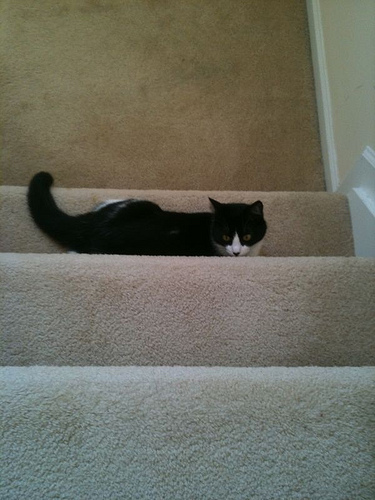 She also likes to stretch out fully on a step, usually just as you are about to go up or down that flight of stairs. Impeccable timing and planning on her part.
Anyway, that's enough of that for now! I'm very much looking forward to catching up on blogs and can't wait to get cooking again.
See you in a bit!