That's going to be my mantra for the next 2 weeks.
Why?
After reading about the success some of my invisible friends have been having on the South Beach Diet, I decided to jump on the bandwagon.
First things first — this does NOT mean I'm doing low-carb. Â Oh hells no. Â Not unless you want me turning into a complete and utter witch. Â Why would I torture myself like that?
No no. Â All it means is that I'm going to be focusing on getting good quality foods like protein, veggies, healthy fats, dairy, beans and legumes. Â Just no grains, sugar, or fruit for 2 weeks.
Why do I need something gimmicky to eat better? Â Can't I just start eating better? Yes and no. Â Part of it is to see if I can stick to the first 2 weeks. Â Part of it is that I've been a bit too fond of my junk food lately and this is a good way to clean up my eating. Â But mostly because I feel better when I eat this way.
So I'm counting on you guys to help keep me accountable. Â It's only 2 weeks.
Here goes Phase 1, Day 1: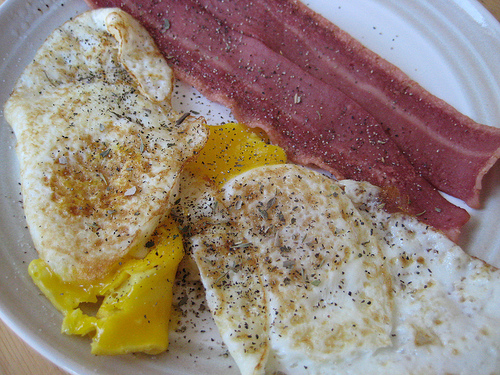 2 "fried" eggs, 2 slices turkey bacon. Don't worry, I'll get more creative than this.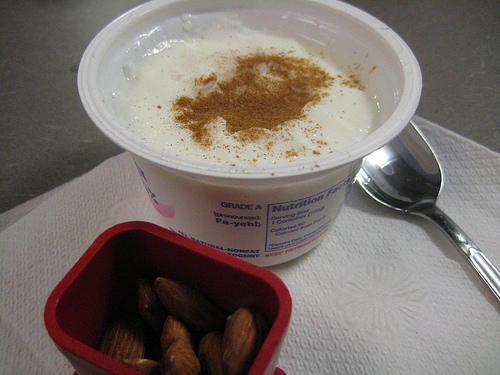 0% fat Fage Greek yogurt, Splenda, cinnamon, and almonds.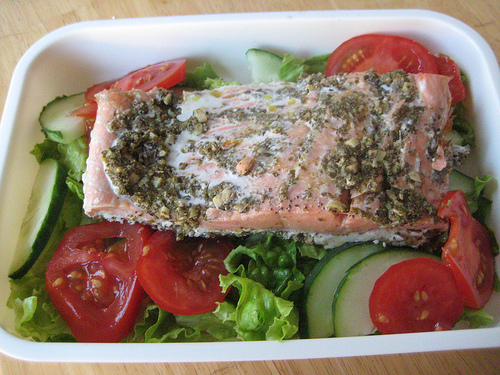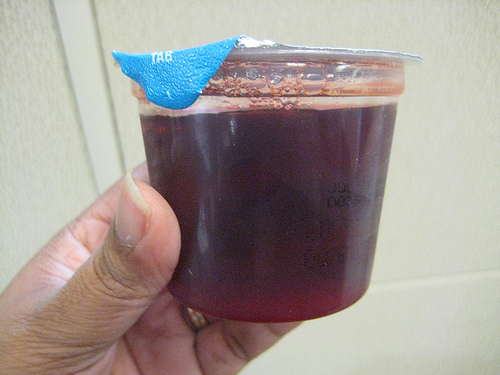 Leftover pesto salmon over salad and a sugar-free Jello cup.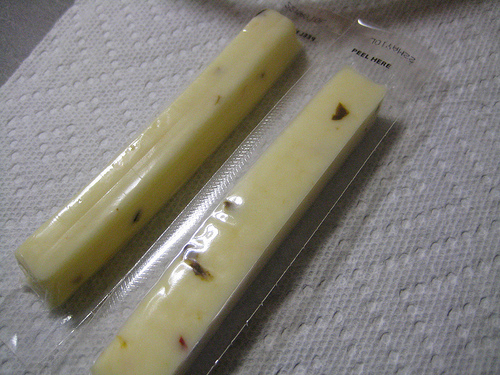 Pepperjack cheese sticks.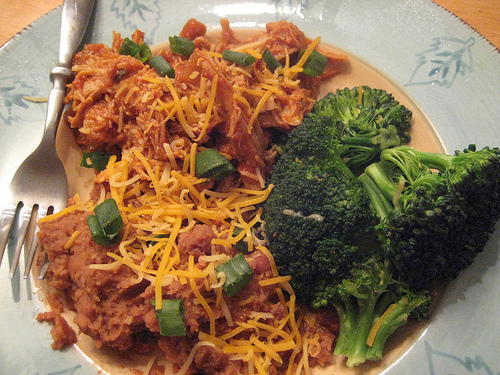 Crockpot salsa chicken, fat-free green chili-lime refried beans, steamed broccoli, shredded habanero cheese, and green onions. Â The crockpot salsa chicken is a breeze — dump some boneless skinless chicken thighs in a crockpot with a jar of salsa and a packet of taco seasoning and cook on high for 5 hours. Â Take the chicken out and shred it, then add it back to the sauce.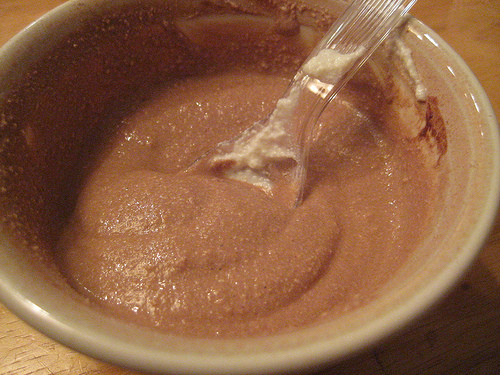 I saved the best for last. I tried out one of the touted ricotta creme desserts. I took 1/2 tsp. unsweetened cocoa powder and some splenda and mixed it with some water to make a paste, then added about 1/4 cup part-skim ricotta cheese and some orange extract. OMG, so good.
Not too bad, right? Â I didn't feel deprived or anything. Â Hopefully it goes as smoothly tomorrow!
P.S. Â According to her vet records, today is Chloe's 1st birthday! Â Happy birthday, my crazy cute little kitty! Â Hope you enjoy your new toys and give our feet a break! Â 😀