Making this quick, since I need to get to work!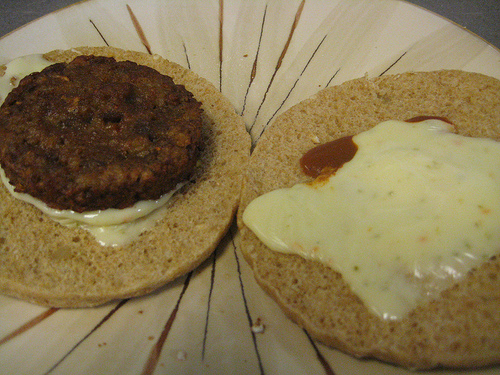 The return of the breakfast sandwich. Such an awesome way to start the day.
I had originally packed a lunch, but plans changed at the last minute and instead I met my friend Kelly for lunch at Fresh2Order. I got the soup and 1/2 salad combo.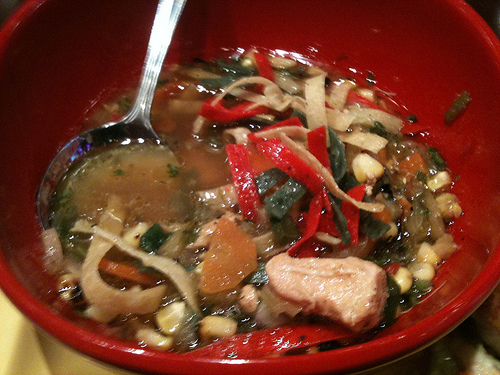 Chicken tortilla soup. A bit on the oily side, as you can see.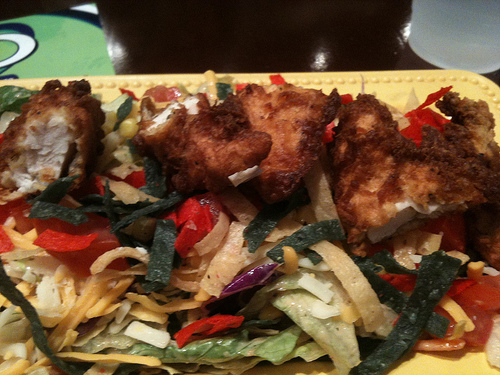 My go-to salad there since I'm so picky about salads. A Southwestern salad, minus the raisins and dried cranberries (really, with cheese and savory stuff? Ew!!) and I added some of their ale-laced chicken tenders.
I'm experimenting again with snacks that have protein and fat in them to see if they help my satiety.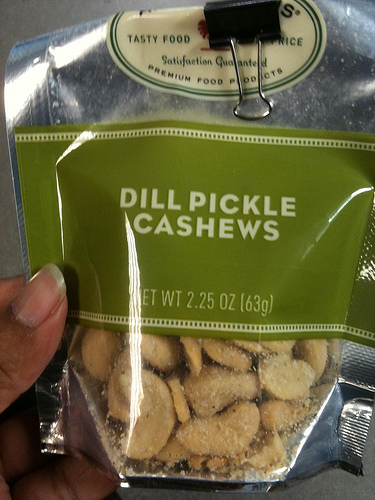 A few dill-pickle flavored cashews. If you like salt and vinegar chips or dill-pickle flavored chips, you will love these. I get them at Target and have to limit myself to the small bag because it's easy to get carried away. I shared a few with some coworkers and hid the rest in my food drawer.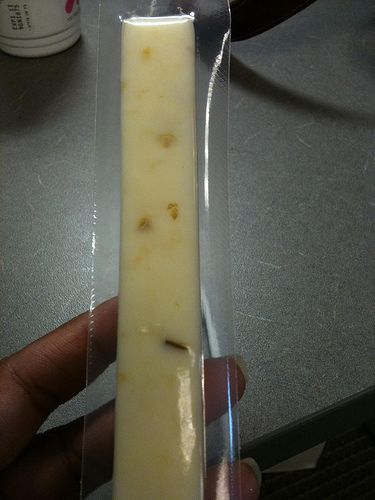 Pepperjack cheese stick, yum! I ended up having 2 of these, since I got pretty hungry around 5.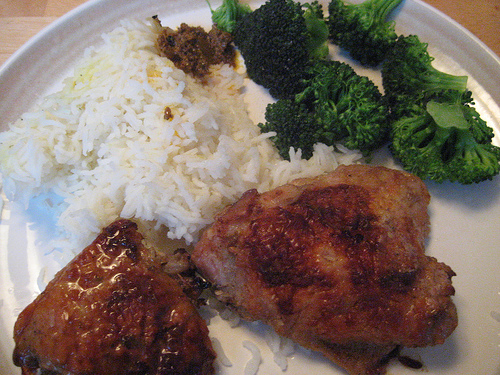 Dinner was the last of the spicy yogurt baked chicken, basmati rice, and some steamed broccoli. And the last of our mango pickle. I definitely need to stock up on more!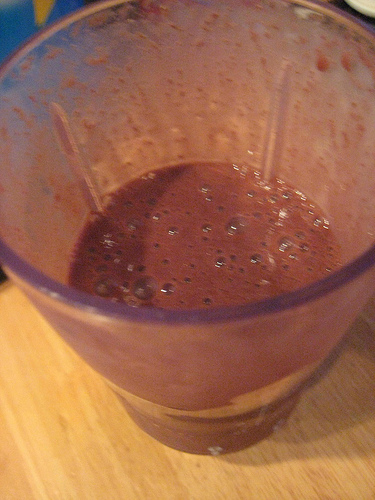 Last night was LOST and I like to have a little something as I watch. I experimented with making the "faux" Frosties that are on the WW boards, but I didn't have the proportions right. It's milk, some SF/FF pudding mix, and ice and it's supposed to be thick like a Frostie. I used chocolate soy milk so I don't know if that messed it up.
I ended up getting out some of my Publix Chocolate Trinity ice cream and having some of that as well. No pics, since LOST was on and I can't be distracted while watching it! 🙂
That's it for yesterday!
Keep an eye out later today for a guest post!